New Non-Compete Law Intended to Help Massachusetts Employees Prosper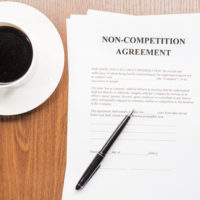 Being employed typically means that an employee will have access to private information, information that, in many cases, serves as an advantage for the employer vis-à-vis the employer's competitors. Employment law related to the potential use of this information is complex, an employment law attorney is best suited for determining how to address any issues. Typically, employers impose restrictions on access to sensitive information, and even greater restrictions on employees who leave the company. These restrictions are typically manifest in Non-Compete Agreements (NCAs). However, like many matters involving employer/employee relations, a delicate line must be drawn – draft a weak NCA, and employees will readily provide proprietary information to competitors; but draft a strong NCA, and not only could it be difficult to find quality employees, but the NCA may be ruled unenforceable by a court. As an employee, it is crucial to retain the services of an experienced employment law attorney to ensure that he/she is adhering to the terms of the NCA, as well as checking that the NCA itself is proper and not overreaching. Recently, the Massachusetts Legislature enacted a law that changes the scope of NCAs in favor of the employee, which will, hopefully, foster a dynamic economic environment in the Commonwealth. A discussion of the new law, and its exclusions, will follow below.
The Massachusetts Noncompetition Agreement Act
The new law, which is applicable to all NCAs entered into after October 1, 2018, represents an effort to ensure that certain employees are not constrained by onerous NCAs. Some of the relevant aspects of the new law include the following:
A requirement that the NCA expressly indicate that the employee has the right to consult with his/her legal counsel prior to signing.
No NCA may have an enforceable period greater than one year from the termination of employment, unless the employee has breached a fiduciary duty or has taken employer property, in which case the NCA may be extended to two years.
Any restriction must be reasonable. For this provision, the law states that a restriction on activities that protects a legitimate business interest, and is limited to only the specific types of services provided by the employee during the last 2 years of employment, would be considered presumptively reasonable.
Similarly, the geographic scope must also be reasonable. For this, the law states that such scope that is limited to only the geographic areas in which the employee, within the last two years of employment, provided services or had a material presence or influence, would be acceptable.
A "Garden Leave" Clause must be present. "Garden Leave" is a payment of at least 50 percent of the employee's highest base salary during the preceding two years for the duration of the restricted period, which must be paid unless the employee breaches the NCA, or if the NCA is extended beyond one year due to theft of employer property.
Applicability
The new law also holds that some Massachusetts employees cannot take employment subject to an NCA. These include nonexempt employees, certain undergraduate or graduate students, or those under 18. Additionally, no NCA can be enforced against an employee terminated without cause.
Exclusions
Finally, some aspects of employment are expressly excluded from the new law, and thus, still open to more restrictive measures, such as:
Agreements to not poach employees, or customers, clients, or vendors of the employer.
NCAs entered into contemplating the sale of a business.
NCAs outside of an employment relationship, e., contractors.
Agreements that impose financial consequences on a former employee as a result of termination.
Non-Disclosure or Confidentiality Agreements.
Invention Assignment Agreements.
NCAs entered into as part of a severance agreement.
Seek Legal Advice
If you have attempted to switch jobs and were warned by your previous employer of potentially violating an NCA, or if you are looking to switch jobs and are concerned about how this agreement will affect you, contact an experienced employment attorney as soon as possible. The attorneys at the office of Leontire & Associates, P.C. have the skill necessary to analyze your specific situation and, if they believe your NCA to be too restrictive, will help strategize with you to ensure that you are not harassed by your previous employer. Contact our Boston office today.
Resources:
arstechnica.com/tech-policy/2018/08/massachusetts-gives-workers-new-protections-against-noncompete-clauses/
malegislature.gov/Laws/SessionLaws/Acts/2018/Chapter228