Filing a Claim for Sexual Discrimination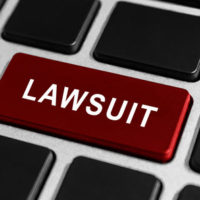 In the business world, employees are supposed to be judged according to merit. The person in sales who sells the most should get the most advantageous accounts and/or the best promotion,  and business that gets the best online reviews should receive get the most business traffic. In other words, the better one is at his/her craft, the more success he/she should find, regardless of any character trait. Unfortunately, this is not always the case, and discrimination exists. When it appears, retaining the services of an attorney experienced in civil rights law is critical to ascertain whether financial compensation is due. Recently, the Salk Institute for Biological Studies settled two gender discrimination matters in which female employees sued for sexual discrimination, claiming that the Institute disparaged their work, shut them out of advancement and funding opportunities, and pressured them to shrink their labs. A discussion of the Massachusetts Discrimination Law, as well as how to file a claim for sexual discrimination, will follow below.
Massachusetts Discrimination Law
Generally speaking, Massachusetts employers become subject to state laws against discrimination if they employ six or more employees. Once subject to these laws, the areas in which employers are prohibited from discriminating against include:
Race;
Creed;
National origin, citizenship status or ancestry;
Sex (including pregnancy, childbirth, and other related medical conditions);
Marital status;
Gender identity;
Age (discrimination in this area is against those greater than 40 years old);
Criminal record (this prohibition prohibits inquiring about the criminal record of a potential employee);
Disability, whether physical or mental;
Sexual orientation;
Genetics; and
Military service.
Filing a Claim for Sexual Discrimination
In Massachusetts, a victim of sexual discrimination may file a discrimination claim with either the Massachusetts Commission Against Discrimination (MCAD) or the Equal Employment Opportunity Commission (EEOC). As these two agencies have an agreement to cooperate with each other to process claims, filing with both agencies individually is unnecessary. Rather, it is only necessary to indicate in the filing that it is to be cross-filed with the other agency. It is important to note that the EEOC only covers employers with 15 or more employees, so a claim against an employer with 6-14 employees should be filed with the MCAD.
As with almost any governmental filing, there are strict time limits in which claims of discrimination must be brought. According to both Commonwealth and federal law, all discrimination claims must be filed within 180 days of the date the claimant believes he/she was discriminated against. To preserve your claim under federal law, you must file with the EEOC (or cross-file with the state agency) within 300 days of the date you believe you were discriminated against. An attorney experienced in matters in front of both the EEOC and MCAD will be able to help shepherd an application through either agency and within the time limits.
If a claim is successfully resolved by either MCAD or EEOC, it may not be necessary to initiate a legal action with a court of law. And, in fact, to resolve an agency's matters, a claimant may be required to sign a release of any and all legal claims. However, if unsuccessful, a claimant may continue pursuit of the matter in court. However, it should be noted that any federal employment discrimination matter must first be filed with the EEOC, and any Commonwealth matter must first be filed with the MCAD, before proceeding to court.
Seek Legal Advice
If you, or a loved one, were the victim of sexual, or any other form of, discrimination, speak to an experienced civil rights attorney as soon as possible. You should not have to suffer for the improper, and illegal, actions of your co-workers or employers, and you should be able to recover financial compensation for any injuries, both physical or emotional. The attorneys at Leontire & Associates, P.C. have the experience necessary to analyze your specific situation and will work with you to help you obtain justice. Contact our Boston office today for a free consultation.
Resource:
sciencemag.org/news/2018/08/salk-institute-settles-two-three-gender-discrimination-lawsuits