Criminal Reform in 2018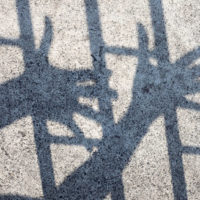 Being charged with a crime is an earth-shattering experience. Typically, the belief for the suspect is that his/her world is being turned upside down. Thoughts immediately turn to how the suspect will get through this situation, including how to address family and home repercussions. Typically, it is not the first thought to engage the services of an experienced criminal defense attorney. However, fast action in this regard is crucial, because an attorney can help to mitigate, or even diffuse, the allegations against the suspect. Earlier this year, Massachusetts Governor Charlie Baker signed a sweeping criminal justice bill into law, which has been promoted as one of the more comprehensive changes to the Commonwealth's Criminal Code in decades. A discussion of some of the changes to the Code will follow below.
Criminal Justice Reform Bills
Governor Baker initially signed Senate Bill 2371, which includes provisions to implement jail diversion strategies, in an effort to address the mental health and opioid crisis, and to reform the current pre-trial bail system. Additionally, Governor Baker signed accompanying House Bill 4012, which is designed to complement the Senate Bill and implement the joint recommendations of the Massachusetts Criminal Justice Review. This second bill includes provisions allowing individuals to earn early release by participating in recidivism-reduction programs. There are a number of provisions in these bills that represent a substantial change to Massachusetts Criminal Law, and this post will discuss some of the more important aspects.
Reform of the Bail Process
Per the Reform Bill, when determining bail, a defendant's ability to pay is now to be taken into account. As a result, individuals of lesser financial means, who would otherwise be unable to be released from jail prior to trial, may now have that ability.
Diversion Programs
The Reform Bill encourages the creation and use of diversion programs for veterans and people suffering from mental illness and substance abuse disorders. Use of the program, which gives a judge the ability to allow a defendant to do community service, is intended to act as an alternative to prison. The programs would allow diversion before the defendant is arraigned, and once completed there would be no criminal charge.
Expungement
The Reform Bill would also allow individuals who committed minor crimes, prior to attaining the age of 21, to have those records permanently sealed, provided that they have committed no other crimes. Further, criminal records for matters that are no longer crimes in the Commonwealth, such as cannabis related crimes, would be expunged as well.
Compassionate Release
The Reform Bill includes a provision which allows judges to release, on medical grounds, prisoners who pose no safety risk, such as elderly or terminally-ill prisoners.
Mandatory Minimums for Drug Offenses
The Reform Bill eliminates some mandatory minimums for various drug-related offenses. Specifically, crimes typically committed by low-level users will not result in overly lengthy sentences. However, the Reform Bill actually provides for tougher penalties for traffickers in fentanyl and carfentanil, synthetic opioids which can be lethal in small amounts. Specifically, prosecutors can bring charges against offenders who traffic in any amount of these drugs, and those convicted would face a three-and-a-half-year minimum prison sentence.
Solitary Confinement
The Reform Bill restricts the use of solitary confinement in the Commonwealth's prison system. As part of this, hearings would have to be given periodic hearings to determine if a prisoner should remain in such confinement. Further, juveniles and pregnant women will be prohibited from solitary confinement.
Age for Juvenile Liability
Finally, the Reform Bill raises the minimum age a child can be held criminally responsible and tried in juvenile court to 12, as opposed to the previous age of 7.
Seek Legal Advice
If you or a loved one has been charged with a crime, contact the experienced criminal defense attorneys at Leontire & Associates, P.C. as soon as possible. We have experience in defending against various criminal charges, and are well aware of the changes to the criminal code noted above. It is specifically this experience and skill that will allow us to thoroughly analyze you or your loved one's situation, and, as applicable, will help strategize to get the best result possible. Contact our Boston office today.
Resource:
usnews.com/news/best-states/massachusetts/articles/2018-04-13/gov-baker-to-sign-sweeping-criminal-justice-overhaul-bill